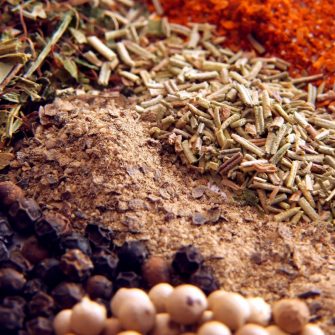 At long last, a comprehensive-ish list of my go-to recipes. An excellent resource for all, but mostly me.
Fastest weeknight dinner
Garam masala pork chops with mushrooms
But use steak, seriously. Or butter at the end if you're a vegetarian. Also, whatever herb you're supposed to put that's not oregano, I don't put on there. Put it over squash ribbons (below) and it's a meal.
Best side dish
Squash ribbons
So easy. So quick. So versatile: use zucchini, add meat, or prepare without onions and/or cheese.
Easiest baked meals (that you can prepare ahead)
Roasted chicken and potatoes
I use a bit of melted butter on the chicken and powdered adobo on all of it. My best version of this was over previously-cooked spaghetti squash, red taters, and carrots. Cut up/add spices to everything except potatoes (they'll turn black) and you can stick it in the freezer for a very nearly ready meal.
Lemon artichoke chicken
Always gets rave reviews. You can make the whole thing the night before and put it in the fridge or bag it up and put it in the freezer.
Fanciest thing I make that's secretly very easy
Blue cheese-stuffed pork chops and pears
This is the dish I break out when I want someone to think I'm amazing. Don't bother stuffing the pork chops. Just brown 'em a little, set them to the side, then put the damn pears in because they're gonna take FOR. EV. ER. When they seem like they're mostly cooked, put the pork chops back in and then pour blue cheese crumbles over the whole thing. Vegetarian option: just do the pears and blue cheese. Seriously, the pears are the only important part here.
Slightly fancy veggie
Seriously awesome cauliflower
Okay, so if you're out of lemon and/or lime juice, white wine is not going to work as a substitute. Just… don't ask. Also, I never make the fish with it because all the flavor is in the cauliflower. Don't use the regular raisins, they're really weird in this. Golden all the way.
Great make-ahead breakfasts
Overnight oats
Once made my roomie remark that she "couldn't make [herself] eat that, but good for you," but actually quite tasty and protein-riffic.
Slow-cooker quinoa
But with much more sweetener. Also, add garam masala. Just do it. Cardamom too.
Best slow cooker recipes for dinner that's ready when you get home from work
Korean beef tacos
But way more jalapenos and ginger. Less soy sauce. Add in shredded cabbage 15 minutes before it is done and let it wilt. Add a lot of cabbage. Add cabbage until all the liquid is absorbed. You're welcome.
Braised beef ragu
Fresh tomatoes are best but seriously, who has time for that shit? Never done the polenta, bet it's amaze. Pretty good over squash ribbons from above.
A brief history of my cooking experience or lack thereof
Not too long ago, maybe three years or so, I couldn't cook at all. Like, at all. Like, didn't make grilled cheese at all. It wasn't just that I more than once expressed confusion at the term "rolling boil," it was that I had zero interest. Cooking is a lot of work, and I twigged to that very quickly. Also, cleanup. Dishes suck.
Then I moved in with my current roommate, a cooking genius, and learned how to cook. It was, not kidding, life-changing.  First of all, having someone to cook for makes cooking seem a little more doable, a little more fun. Also, if you work it right, they have to clean up after you cook (mwah ha ha). Cooking for one is maybe one of life's most challenging obstacles. You want (and your wallet wants) home-cooked food,  but you definitely don't want to eat the leftovers eight days in a row. Also, at high altitude you can, no lie, spend upwards of two hours on prep, cooking, and cleanup. EW. So, if you want to learn how to cook, I would recommend having an appreciative audience, or it's just gonna be a slog.
I tell you all this to establish credibility. If you want quick, satisfying, awesome, and generally sort-of-healthy meal ideas, I am SO your gal. I wouldn't accept anything less than something pretty damn good. I'm gonna warn you: I'm an inveterate recipe-changer. I make it according to the recipe the first time–sometimes–and then cut out any step or ingredient I consider extraneous. Sometimes I add "cheating" ingredients such as toasted pine nuts, garam masala, or blue cheese.
Generally, if I give you a recipe, you need to know I probably changed it and might not even remember how. I'm like your grandma that way. I just make it and I know when the mushrooms are done or that the pears cook the longest. Sorry. Your food is always going to be slightly inferior to mine, but somehow you'll learn to live with it.